Start Learning Evidence Based Info Today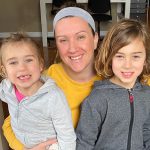 A message from your Evidence Based Birth® Instructor
Like you, I was dreaming of a way to make my birth memorable and powerful. I wanted an experience where I felt in control with a menu of choices. It certainly wasn't hard to dream up, but certainly hard to find in the world of "standard procedures". With sound resources, I was able to have TWO amazing birth experiences with my midwife, doula, and partner by my side. Everyone knew what to do, prepared, and positive, ready to support me. It's easy to hand our births, our bodies, over to our providers, and hope for the best outcomes, but we know that's too risky! Rather, understand your choices, choose the right birth provider and birth location, choose your birth team, create your birth preferences, and let me be your mentor to help you along in your journey.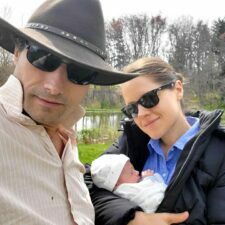 If you found Brooke on your journey, you are so lucky.
She is passionate about birth and compassionate of your choices. She will support you and seek to understand you and join with you as you go through one of the most transformative experiences in your life. Brooke's class was such an anchor and a common ground for my husband and me to learn together, discuss our options, and ultimately feel heard and informed. After taking the class you have the information you need to make the choices you want and you truly understand why providers are advocating for certain interventions and you learn how to respond. Brooke is not only a doula with over experience in supporting over 100 births, but she has a background in health Sciences education, she is an Evidence Based Birth educator, a certified birth geek, and the kindest and fiercest people you could have on your side.
Sofija & Emilijan – Furlong, PA
It's time to register for your Evidence Based Birth® Childbirth Class
Remember: There are only SIX SPOTS available in each class! First-time parents and experienced parents welcome!